Who better to tell you how fulfilling a career with Clarion Events can be than a selection of team members from our offices across the US? We recently asked our teams all about life at Clarion, feedback we got included:
"Clarion, is like a big family. Especially my department ... I see us as cousins. We come together at least 3 times a year and it feels special every time."
Read on to find out why members of our global team chose a career in events, what motivates them to get up for work every morning; and what they love about working at Clarion. If you would like to join our team of events professionals, please send your CV to david.herd@clarionevents.com.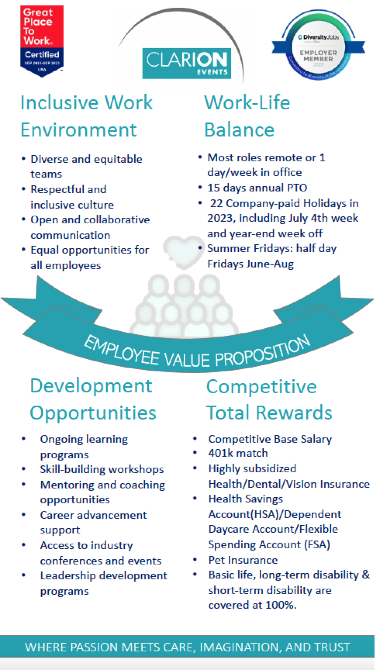 In September 2022, we were certified as a "great place to work" from GreatPlaceToWork.com. See our full overview here.